Access board-certified doctors 24/7/365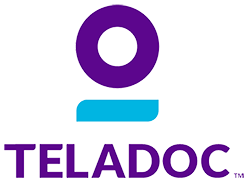 Access board-certified doctors 24/7/365

With Teladoc, members enrolled for medical coverage in the trusts administered by Christian Brothers Services have 24/7 access to a panel of 3,100+ experienced health care professionals, 365 days a year by web, phone or mobile app.

Connecting with a doctor within minutes is easy. Whenever you feel unwell, you can receive convenient, quality care from a variety of licensed health care professionals. Teladoc's network of board-certified physicians can discuss symptoms, recommend treatment options, diagnose many common, minor and/or brief illnesses and prescribe medication, when appropriate.

When to Use Teladoc?
Primary care doctor is not available or accessible
After normal business hours, evenings and weekends
When traveling for business or vacation
To request needed prescription (Rx) medication or refill
For non-emergent medical questions/advice
When seeking a second opinion
When seeking advice about an existing condition
Getting Started with Teladoc
Set up your Account by:

Already have an account or to sign up online: Click here.
Phone: Teladoc can help you register your account over the phone. Call 800.835.2362.
Mobile app: Text "Get Started" to 469.844.5637. Download the app and click "Set Up Your Account."

Provide Medical History

Your medical history provides Teladoc doctors with the information they need to make an accurate diagnosis.

Request a Consult

Once your account is set up, click the button below to access your account information and request a consult anytime you need care.
You can talk to a doctor by phone, web or mobile app.
24/7/365 Care for your Dependents
Set up your Account (primary member):
Set up your minor dependents (17 or younger) - Log into your account and click "My Family" from the top menu. Follow the online instructions and the neccessary information and complete your dependent(s) medical history
Set up your adult dependents (18 or older)
©Copyright 2021 Christian Brothers Services