Gregory Dhuyvetter
Lead Consultant
greg.dhuyvetter@cbservices.org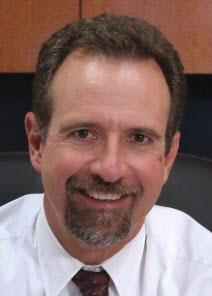 Gregory Dhuyvetter joined Catholic School Management with over thirty-five years of experience at all levels of Catholic school education. He served as teacher and administrator at Mater Dei High School in Santa Ana, CA, and completed seven years of service as the Superintendent of Catholic Schools for the Diocese of Orange, CA.

From the earliest part of his career, Greg has been involved in educational reform, working with strategic planning, program development, and faculty development, trying to anticipate and create the new realities of education.

As Superintendent he spearheaded a number of global technology initiatives, including centralized bandwidth contracts for all Diocesan schools, 1:1 digital devices and a focused blended learning initiative in multiple grades of every school in the Diocese, and a Diocesan-wide digital library. He also introduced innovative funding and governance models for Diocesan schools. Greg has traveled across the country to speak, present, and facilitate conferences, workshops, and school assessments as well as accreditation processes. Among his areas of presentation are:
Strategic planning;
Board formation and development;
Technology planning, integration, and assessment of technology programs;
School vitality assessments;
Evolving instructional methodology.
Greg presents regularly at the National Catholic Educational Association Convention, the Catholic Leadership Conference, and teacher and principal conferences throughout the United States and internationally. He has presented at conferences at the University of Notre Dame and Loyola Marymount University, and he was twice the keynote speaker of the national conference on STREAM sponsored by the National Catholic Educational Association.

Greg has published articles in Momentum Magazine, and Houghton Mifflin Harcourt Journal of Educational Excellence and other journals. In 2016, Greg was recipient of the "Lead, Learn, Proclaim" Award from the National Catholic Educational Association for his leadership and vision in his diocese and throughout the country.

He received his BA and MA in English from Cal State University, Fullerton, where Greg taught for a number of years. His Master's in Educational Leadership came from United States International University.

Greg's Publications:
Greg's Webinar Series:
©Copyright 2021 Christian Brothers Services